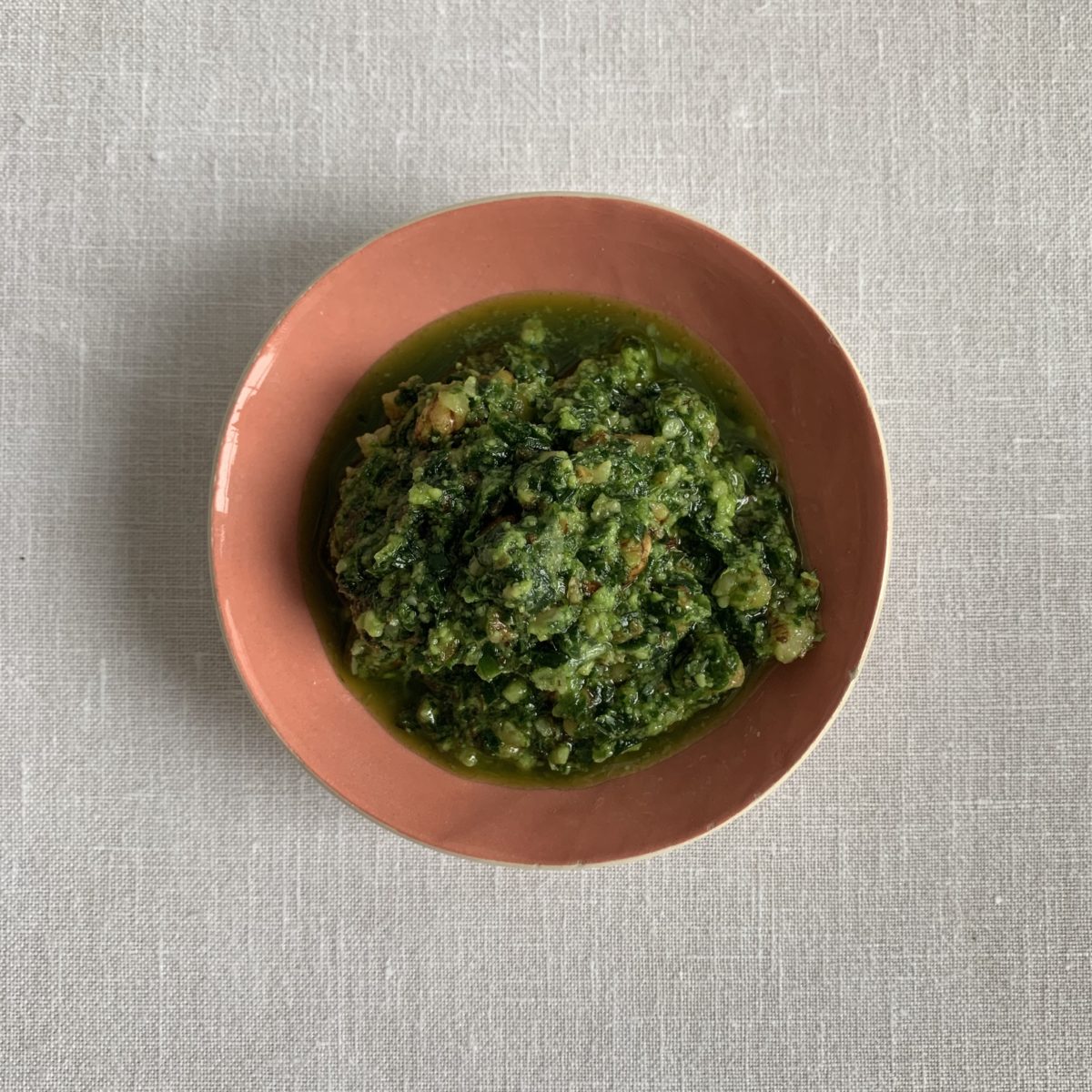 March 2023

Monthly Recipe / Wild Garlic and Walnut Sauce

Wild Garlic and Walnut Sauce

70g wild garlic
2 garlic cloved
70g spinach
50g walnuts
25g parmesan
50g olive oil
5g butter
Pinch of salt

Preheat the oven to 180C and heat the walnuts for around 7 minutes until lightly toasted. Pound in a pestle and mortar until the texture of rough breadcrumbs.

Blitz wild garlic, spinach, garlic with olive oil and butter.

Stir through finely grated parmesan and the pounded walnuts.

Loosen with more oil if necessary.