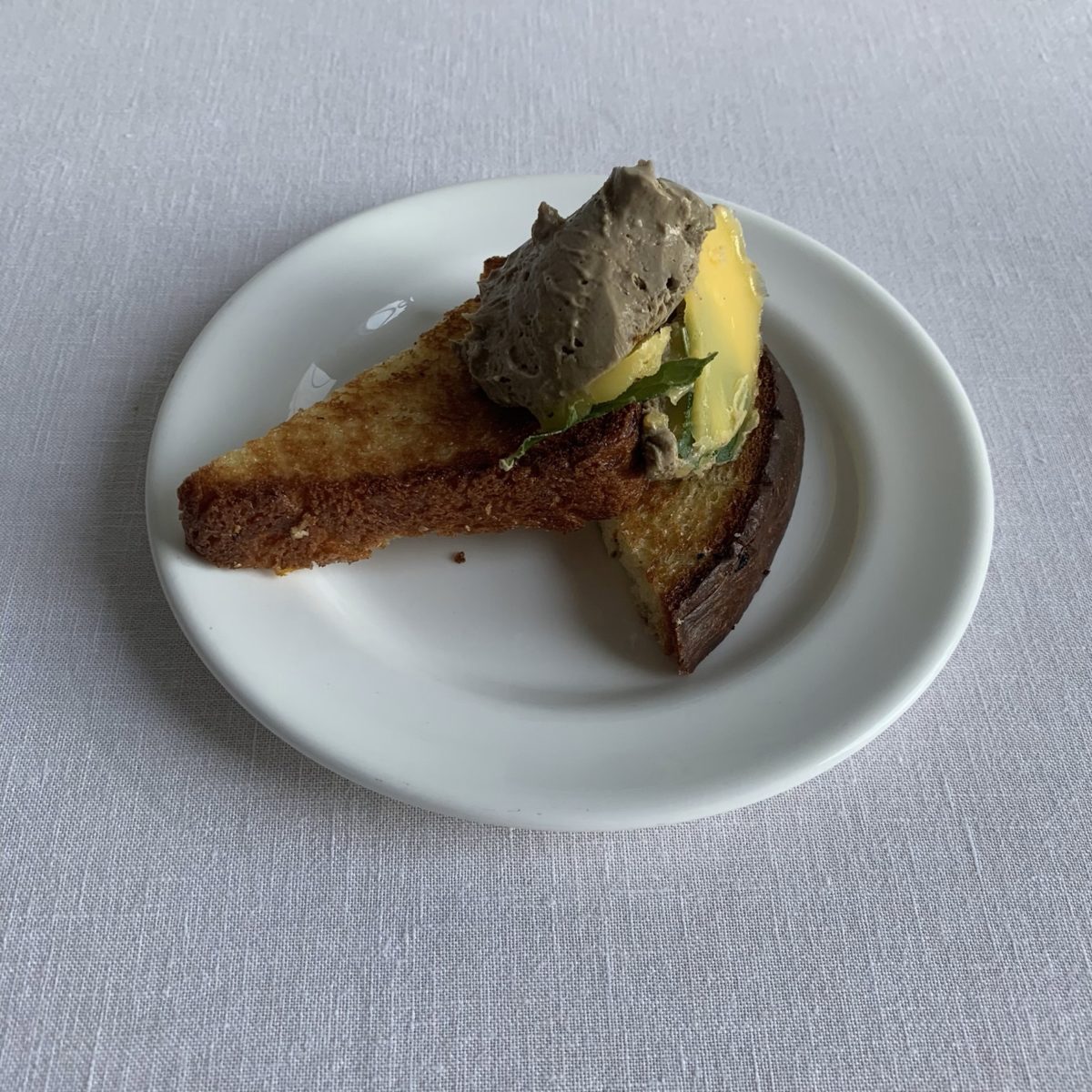 December 2022

Monthly Recipe / Chicken Liver Pâté

Chicken-liver pâté

Serves 2

500g/1lb chicken livers
200ml/7fl oz milk
200g/7oz unsalted butter
1 medium onion, chopped
2 cloves garlic, very finely chopped
A small bunch of thyme, leaves only
2 fresh bay leaves
100ml/3 fl oz Cognac
A generous grinding of black pepper

It is important to use the freshest chicken livers. Look for those pale in colour, as their flavour is mellower and sweeter.

Soak the chicken livers in milk for two hours, then discard the milk.

Add four tablespoons of butter to a pan and place over a medium heat. Once the butter has melted and just begun to foam, add the onion and cook until soft and transparent – about 5 minutes. Now add the garlic, thyme and bay, and cook for a further 5 minutes. Add the chicken livers and cook for 2-3 minutes: the livers should be brown on the inside and still pink in the middle. Add the Cognac, turn up the heat a little and cook until just slightly reduced. Remove from the heat and discard the bay leaves. Allow to cool slightly then place in a food processor. Adding the rest of the butter in small pieces, purée until smooth.

Line an eight-inch terrine mould with butter and spoon in the pâté. Allow to cool completely before covering with a thin layer of butter and placing in the fridge to chill and firm – a minimum of 6 hours. We like to drop a whole bay leaf on top of the butter as it cools, so it looks beautiful when you serve it at the table. Eat alongside toast, and a few cornichons if you like.