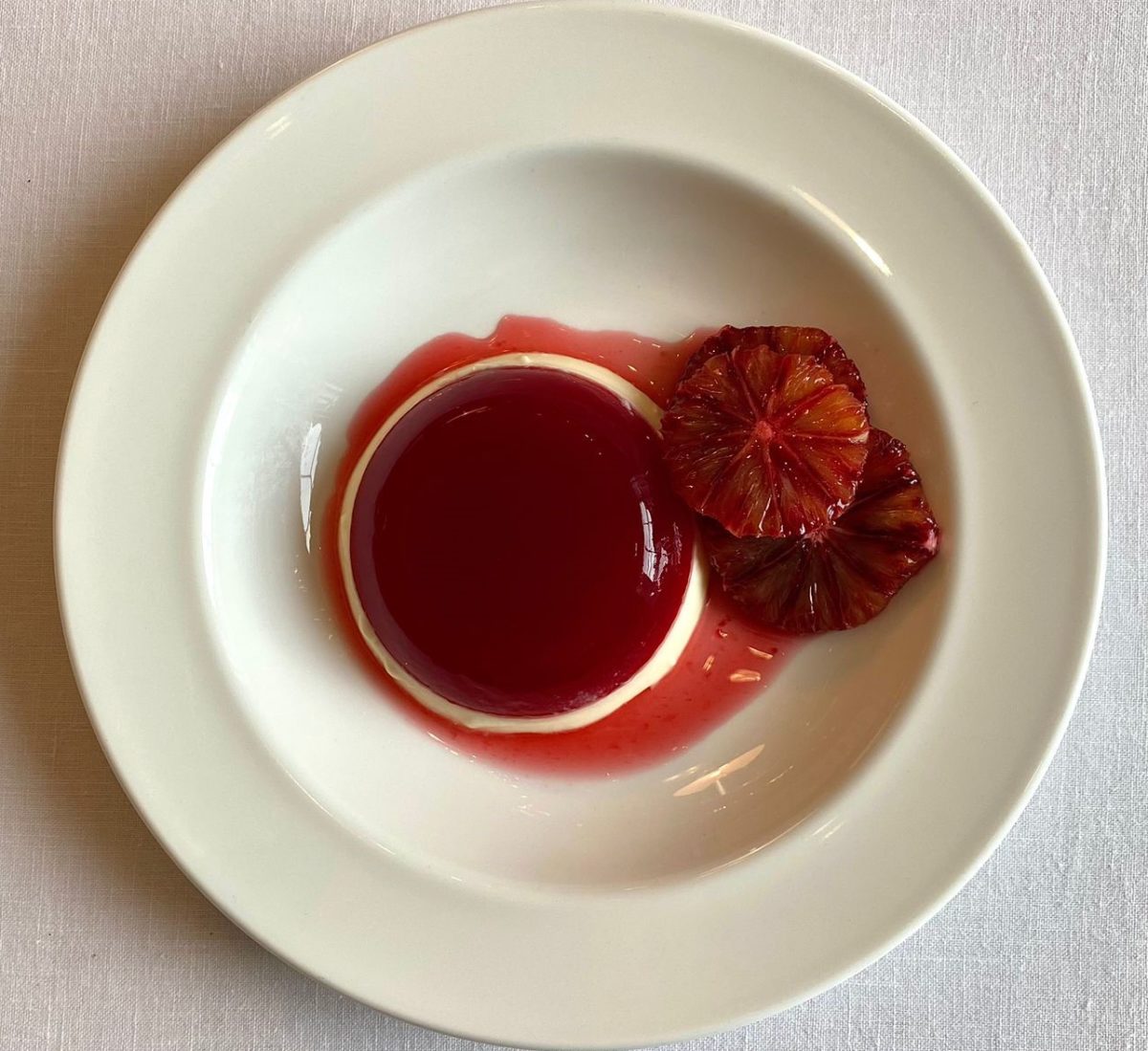 February 2023

Monthly Recipe / Blood orange jelly and set cream with honey and rosemary

Blood orange jelly and set cream with honey and rosemary

Serves 6

For the jelly-

300ml blood orange juice, strained
50g sugar
1 3/4 leaf gelatine sheets

For the set cream-

125ml double cream
100ml whole milk
25g sugar
1/2 lemon, zested
1 leaf gelatine sheet

Begin by making the jelly. Measure half of the blood orange juice along with the sugar in a saucepan. Place on very low heat.

Meanwhile, soak the gelatine sheets in cold water, to soften. Once the liquid begins to steam, immediately take off the heat. Squeeze the water from the soft gelatine, add to the saucepan and stir to dissolve. Finally, add the remaining blood orange juice. Taste the mixture, it may need a sprinkle of sugar.

Divide the jelly mixture amongst six small moulds, ramekins or teacups. Carefully place in the fridge for at least two hours to set.

When the jelly has set, begin to make the set cream. Place the cream, milk, sugar, zest and a pinch of salt in a saucepan on low heat. Soften the remaining sheet of gelatine. Once the cream mixture is hot, remove from the heat and add the gelatine. Leave to cool over a bowl of ice water, stirring often. When the cream begins to thicken, pour over the chilled jelly. Place back in the fridge until fully set.

To infuse honey with fresh rosemary sprigs, gently heat the two together in a small pan until warm, then leave to cool.

To serve, slice a couple of blood oranges, removing any skin and pith. Dip each mould in a bowl of hot water for five seconds, just to release the edges. Then place a serving bowl over the top and, with conviction, turn over to release the layered dessert. Serve with a few slices of blood orange and a drizzle of rosemary honey.