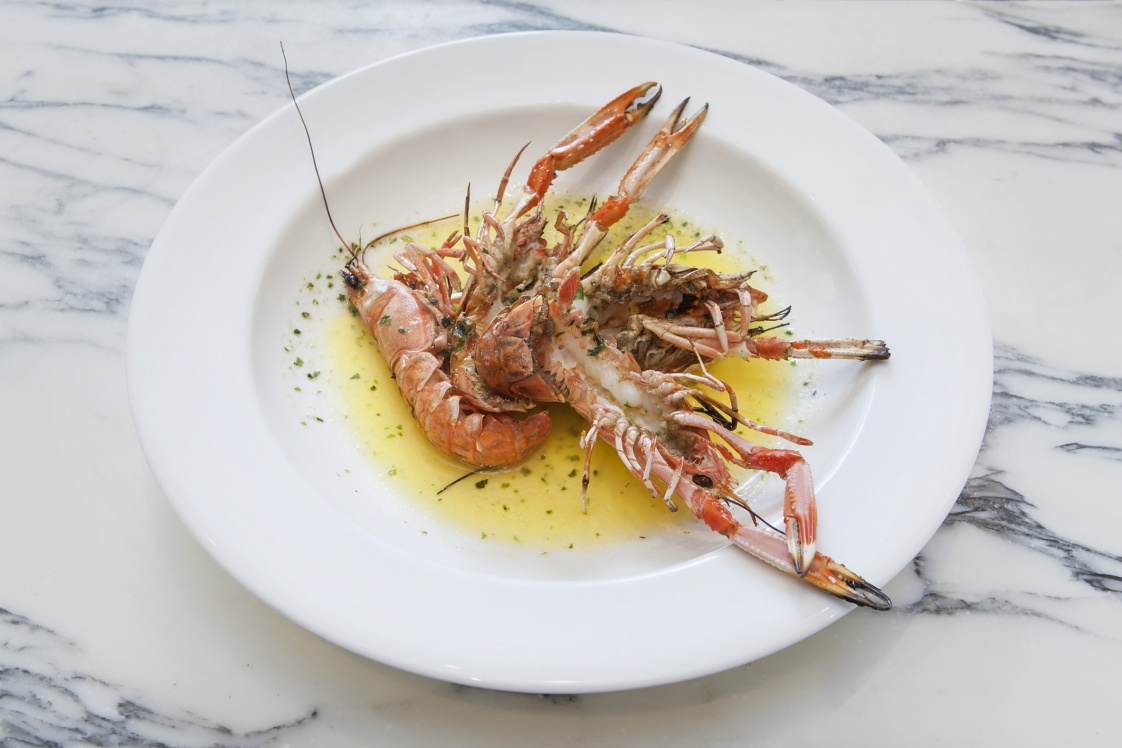 January 2017

Monthly Recipe/Skye Gyngell's Grilled Langoustine with Seaweed butter

This is a really simple, quick dish to prepare. You can ask your fishmonger to order langoustine in for you. But it is also lovely with any white fish. We use this butter with Dover sole, lobster and hake.

Serves 4 as a starter

12-20 very fresh langoustine

Mild tasting extra virgin olive oil

Sea salt and freshly ground black pepper

For the seaweed butter

250 g of unsalted butter

1 tablespoon of tamari or soya sauce

Juice of one lime

1 clove of garlic peeled and chopped

1 tablespoon of freshly grated ginger

30g of hijiki or wakame seaweed

Start by preparing the seaweed butter. Melt the butter gently in a heavy based pan over a low heat.  Once it has melted stir in the tamari, lime juice, garlic and ginger. Stir well to combine. Add the seaweed and cook gently for a couple of minutes then set aside to infuse while you prepare the langoustines.

Pre heat your grill to its highest setting. Using a sharp knife split each langoustine in half lengthwise, season the flesh with salt and pepper and drizzle over a little of the oil. Place flesh side up on the grill and cook for a minute or two until the flesh is just opaque. While the langoustine are cooking gently reheat the butter. remove the langoustines from the grill, arrange on warm plates and spoon the butter over the top. Serve piping hot.