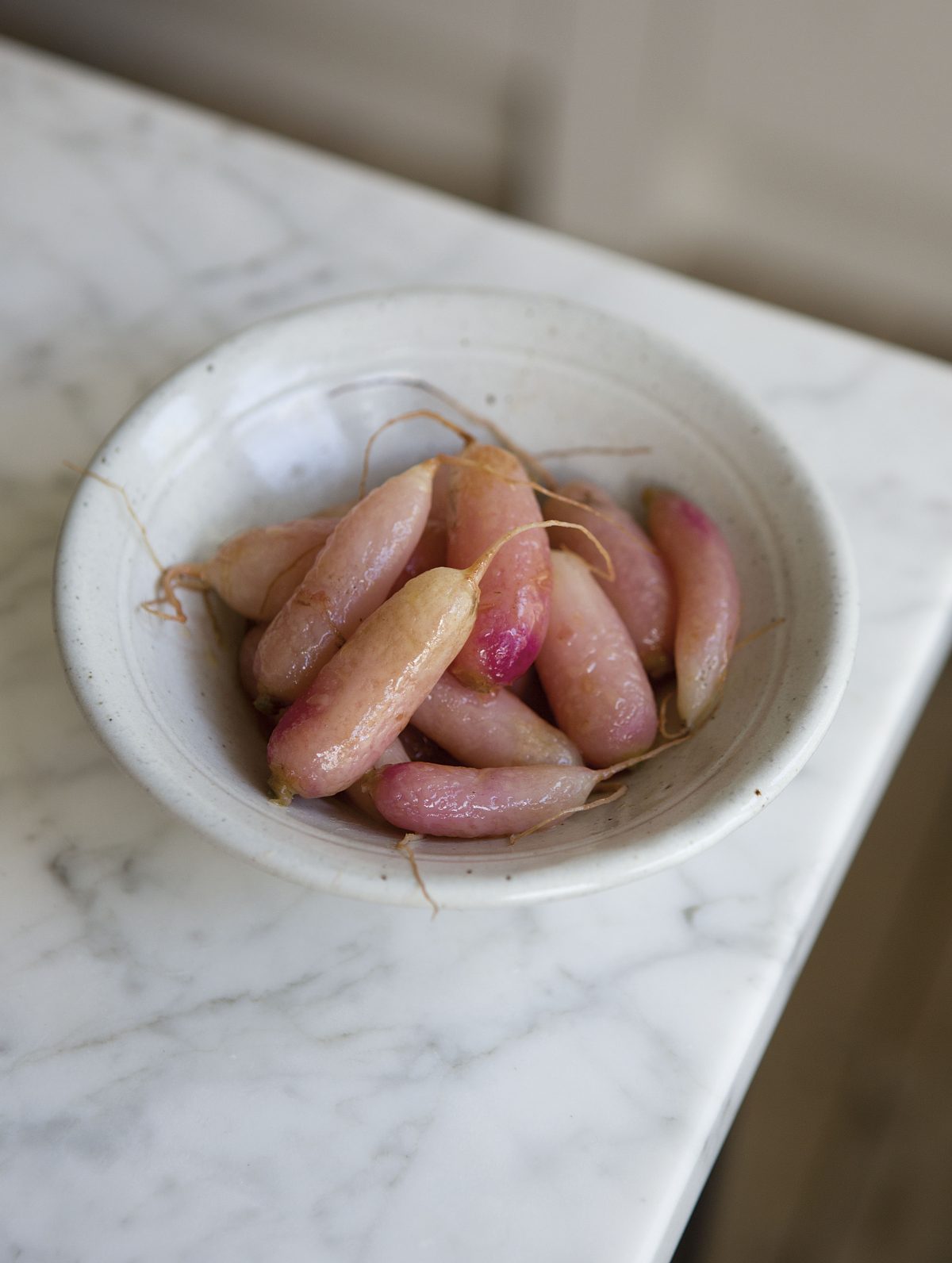 May 2019

Monthly Recipe / Radishes poached in chicken stock

A stylish accompaniment to roast chicken or poached white fish.

Serves 6

2 bunches of breakfast radishes

200ml chicken stock60g unsalted butter

Sea salt and freshly ground

black pepper

Remove the stalks from the radishes and wash thoroughly in cold water. Shake dry and place in a heavy-based medium pan that is large enough to comfortably hold the radishes and their cooking liquid.

Pour over the chicken stock and add the butter (don't worry if the liquid doesn't completely cover the radishes). Add a small pinch of salt and place over a medium heat. Bring to the boil, then turn down the heat to a gentle simmer. Cook until the radishes are almost tender, tossing them once or twice to coat in the cooking liquor; this should take no more than 8 minutes.

When the radishes are almost tender, turn up the heat. Slightly to reduce the liquor down until there is just enough to coat the radishes in a pale, glossy glaze. Spoon the radishes into a warm bowl, add a sprinkling of salt and a generous grinding of pepper and serve.