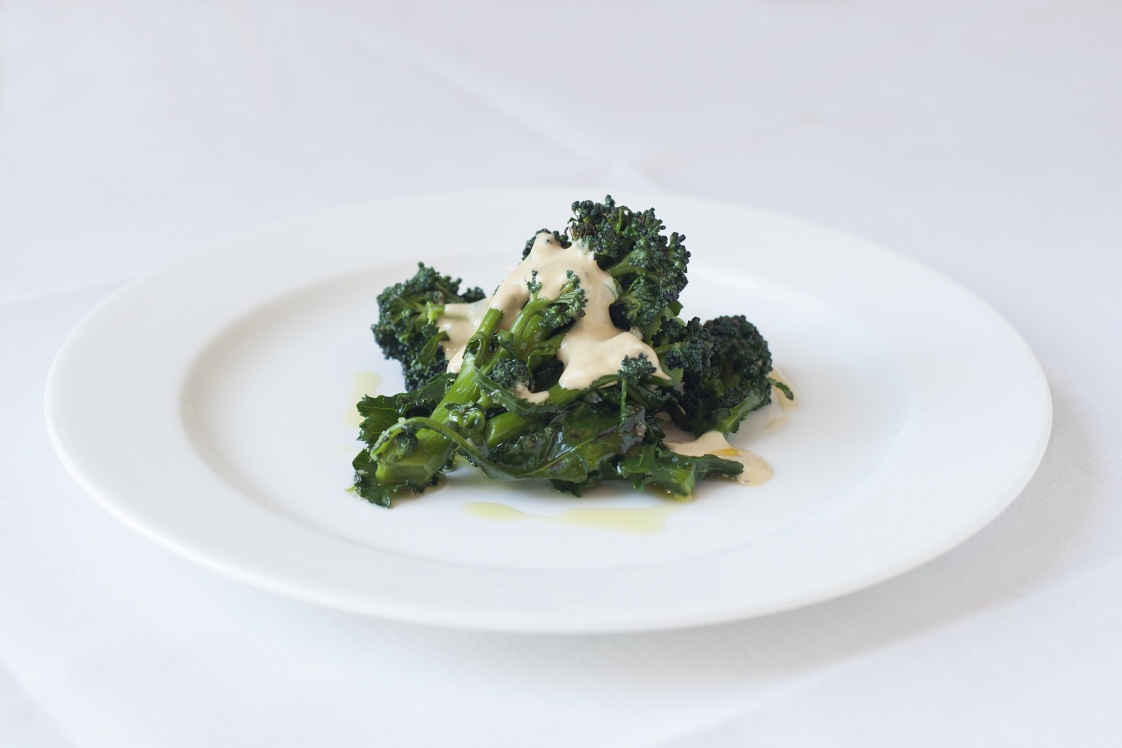 March 2017

Monthly Recipe/Skye Gyngell's Purple Sprouting Broccoli with Anchovy

Purple sprouting broccoli is at its very best just now. Serve this as a first course or accompanied by really good bread as a light lunch.

A generous bunch of very fresh broccoli

Sea salt

Finely chopped dried red chilli

For the dressing

3 x organic free range egg yolks

The juice of one lemon

3 x good quality anchovy fillets

280 mild of extra virgin olive oil

1 x tbspn of creme fraiche

Sea salt and freshly ground black pepper

Place a large pot of well salted water on to boil. Wash the broccoli – trim off the woody ends but leave as much of the leaves and stem on as possible ( this is the most delicious part). Once the water has reached a rolling boil plunge in the broccoli – cook for one minute then drain. While still warm season with a little salt, the dried chilli and a good glue of extra virgin olive oil. Set aside to cool to room temperature.

Place the yolks, anchovies and lemon juice in a food processor. Turn on the machine and drizzle the olive oil very slowly through the funnel. Be carefully to not pour quickly as it may cause the dressing to curdle. Once all the oil is incorporated you will have a thick emulsified sauce. Turn off the food processor and stir in the creme fraiche. Taste and adjust seasoning if necessary adding a little more salt or lemon juice if you think it needs it.

Arrange the broccoli on a plate and spoon the dressing over the top. Serve at once.