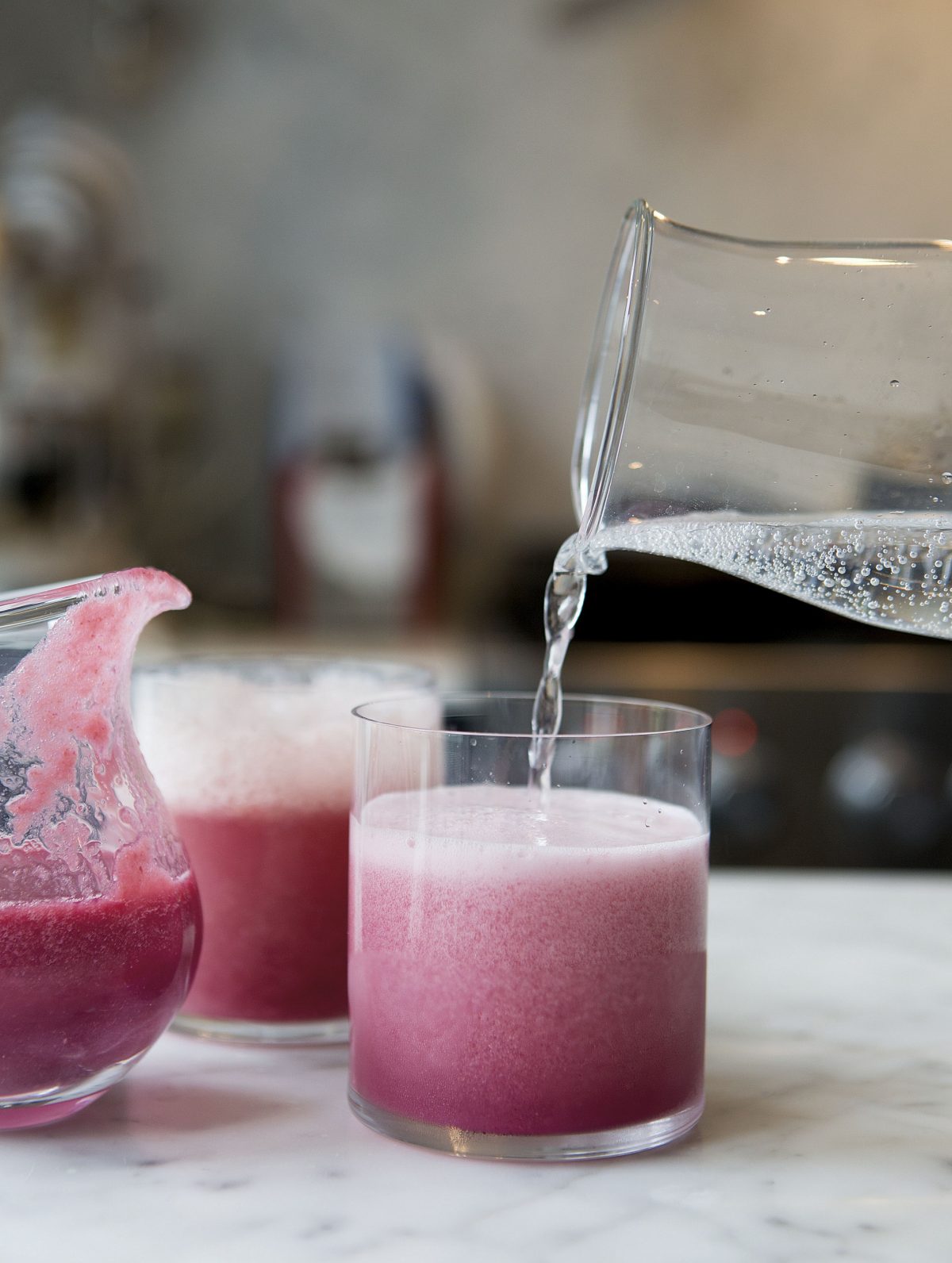 March 2018

Monthly Recipe/ Skye Gyngell's Grenadine

Skye Gyngell's Grenadine

As I was growing up, a glass of sickly sweet pink lemonade was a real treat on special occasions. It felt glamorous and exciting and it signified that there was something to celebrate. I think it must have included a little grenadine, although it tasted nothing like real grenadine, which is made using fresh pomegranates. This recipe is far less sweet than the commercial variety. The colour of deep magenta, it has a wonderfully sharp, floral vibrancy. I have added a little rhubarb and rose water to give it an added depth.

Ingredients 

Makes about 300ml
3 sticks of rhubarb
400g golden caster sugar
2 large pomegranates
2 tsp rose water
A few drops of lemon juice
Sparkling water, to serve
(optional)

Method
Wash the rhubarb and slice into 5cm pieces. Place in a pan
with 100g of the sugar and pour on just enough water to
cover. Place over a low heat and cook, stirring once or twice
to help dissolve the sugar, until the rhubarb is tender and
just falling apart. Remove from the heat and pass through
a sieve, pressing on the fruit as you do so to extract as much
juice as possible.
Slice the pomegranates in half and press the cut sides down
onto a juicer to extract the juice. Strain the pomegranate
juice into a clean pan and add the rest of the sugar and the
rhubarb juice.
Place over a medium heat and bring to the boil, stirring once
or twice to help dissolve the sugar. Lower the heat and
simmer for 5 minutes. Remove from the heat and allow to
cool, then add the rose water and a little squeeze of lemon
juice. The grenadine is now ready to use as required, or serve
diluted with sparkling water to taste.