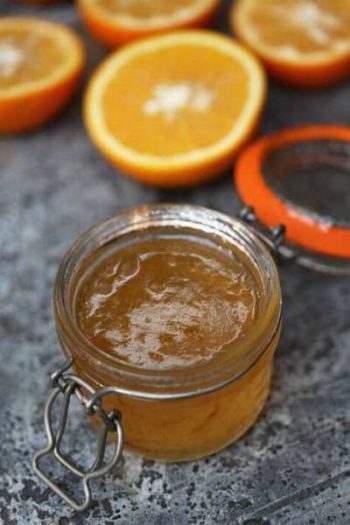 January 2018

Monthly Recipe / Skye Gyngell's Bergamot and Cedro Marmalade

Skye Gyngell's Bergamot and Cedro Marmalade

You can make marmalade from almost any citrus fruit. One of our suppliers gave us a bag of bergamots – a citrus somewhere between an orange and a lemon, deep orange in colour with a distinct smell. Cedro is used in Italy to make the lovely candied peel found in panettone – its skin and pith are thick and creamy. You can alternatively use unwaxed Amalfi lemons, which are much easier to find. The resulting marmalade is pale in colour.

Ingredients

Several bergamots and cedros
Water
A little salt
Caster sugar

Method

Slice the fruit into pinwheels, removing any pith. Boil a large pot of water, add the fruit and cook for five minutes. Remove from the heat and discard the water. Weigh the fruit and to each 250g/8oz, add equal amounts of caster sugar, a small pinch of salt and 300ml/10fl oz of water. Place over a high heat and bring to a boil. Stir to help dissolve the sugar and turn down the heat to medium. Cook for 35-40 minutes until the setting stage. For how to tell if it is set, see recipe to left.

Spoon into warm sterilised jars, allow to cool and set aside in a cool, dark place for at least a week before using.